Next Generation Imaging for your Case
We provide law firms with 3D Virtual Exhibits for on-screen use.
We also supply 3D Printed Exhibits to provide a physical 100% accurate exhibit.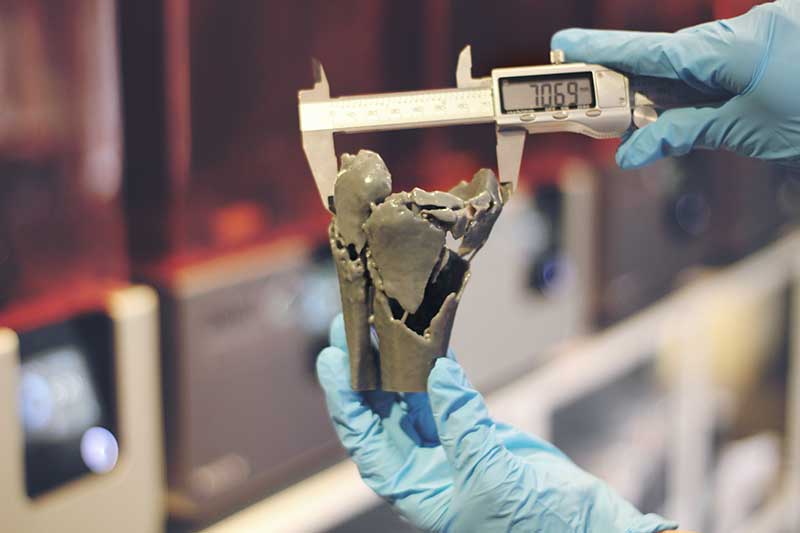 3D Virtual Exhibits
With in-person trials unlikely to restart fully until 2022, a virtual model can be displayed and interacted with onscreen – perfect for mediations.

3D Printed Exhibits
Have your client's injury printed and shipped in as little as 48 hours to anywhere in the world. Let all parties see & touch your Client's injury up close.
All of our 3D printed orders are supplied with a 3DV.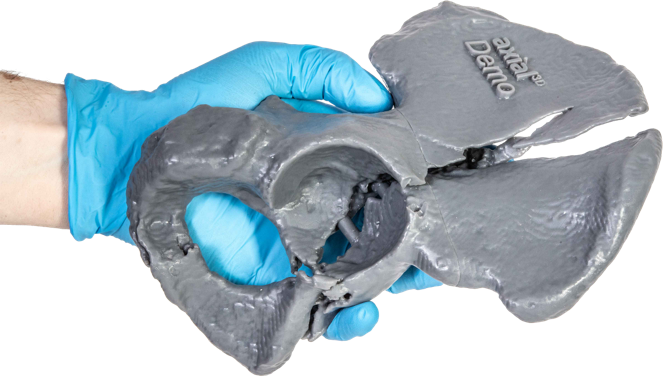 It's time to transform your medical exhibits
Personal Injury attorneys and doctors typically use MRI, CT and X-ray scans or artistic re-creations to explain injuries. However, while medical scans are accurate, not everyone finds them easy to visualize, and while artistic re-creations are easy to understand they may not be 100% true to the Clients injuries.
A medical-grade 3D replica of your Client's injuries is not only 100% accurate to their medical scans, but also displays the injuries in a way that just about anyone can recognize.
"Lawyers have spent years trying to explain these types of injuries to jurors while a doctor is pointing to different shades of gray on an MRI or X-ray… For jurors to hold a model that shows the injuries, take it with them to deliberate, is a real game changer."
John J. Fromen Jr. Attorney at Law
Slip and Fall Case
This 16 year old received a fracture to the wrist. We were asked to demonstrate the repaired fracture with a removal plate that is featured in a contrasting resin color.
Elderly Man Left Unattended
We were asked to demonstrate to diagnosed brain hemmoraghes. Upon segmentation a total of 10 brain hemmorages were identified.
Cervical Vertebrae Repair
A visual showing a repair to a cervical vertebrae with a contrasting plate
Herniated Disc
Made in two constrasting colored composite resins to demonstrate the herniated disc tissue in a soft material.
Esophogus
This injury to the esophogus was a complex case. We needed to demonstrate air escaping through the esophsugs. Axial3D makes models in multiple resins of varying denisty and colors to better reference both bone and soft tissue.

Legal3D exhibits are secure, simple to use and easy to deploy
How to order
Upload your client scans securely and anonymously (CT/MRI scan DICOM files)

Your dedicated Success Manager discusses model options and puts your exhibit into production

Your model is checked and sent via email link (3DV), or by courier (3DP)